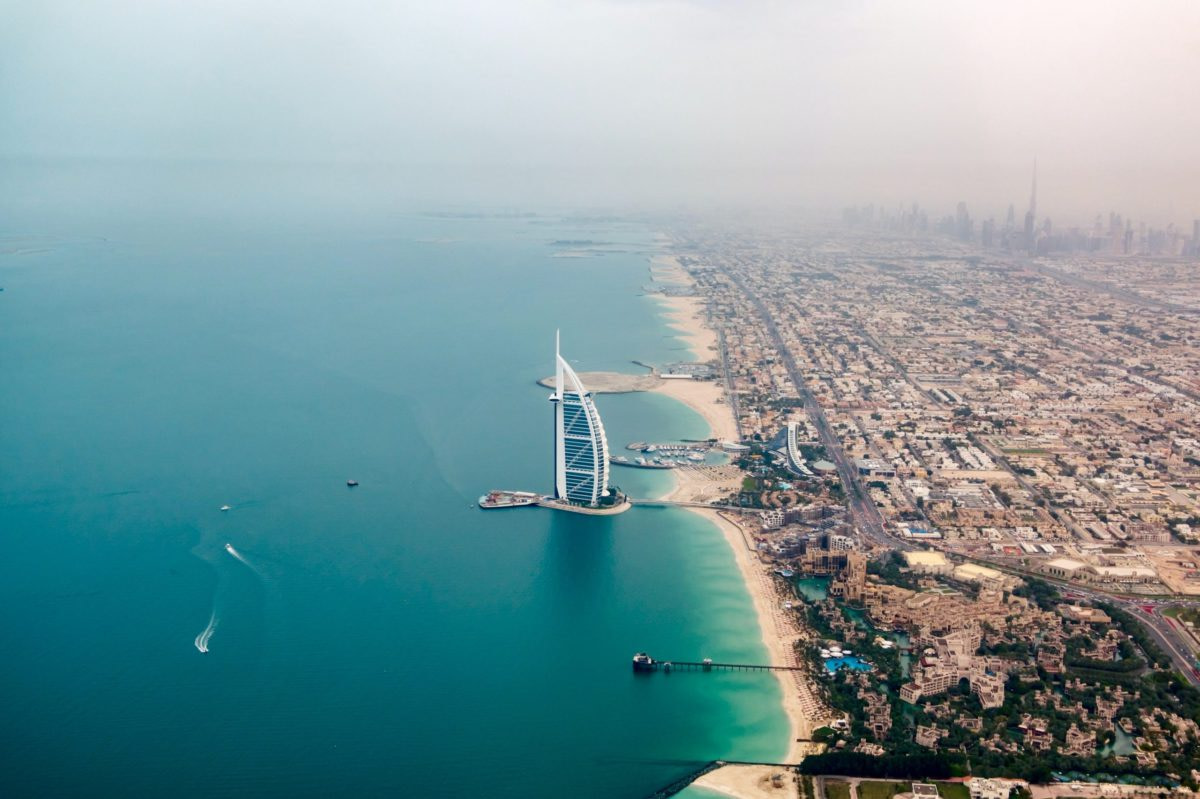 What Is A Good Dubai Salary Based On Its Unique Living Costs?
A good salary in Dubai is dependent on personal cost of living and the lifestyle you're looking for. Dubai provides good value for money, as long as you're not planning to buy a Maserati with the first pay check!
Dubai was ranked the 58th most expensive city in the world in 2019 according to The National. On average it's 28% cheaper than New York and 20% cheaper than London. A good way of comparing the cost of living in Dubai against your home country is to use the Numbeo website.
The main expenses incurred while living in Dubai are:
Housing;
Education;
Transport;
Utilities;
Mobile, TV and Internet;
Groceries;
Entertainment; and
Miscellaneous (clothes, toiletries etc.).
Disclosure: If you purchase a product through a link on our site, we may earn a commission. It comes at no extra cost for you but it helps us to create more useful content.
Market Rate For Dubai Salary
When negotiating salary you need to know if you're being offered the Dubai market rate. This is dependent on your experience (e.g. years), your specialism and the industry (e.g. oil/gas, financial services, utilities, retail etc) you work in.
A good way for identifying the appropriate market rate is to use a salary guide such as this one from Cooper Fitch. Based on my experience, their information is fairly accurate for salaries at multinational firms. However, it's less precise for local company salaries, as they generally play by their own rules and could potentially offer significantly more or less (peanuts) money.
Another option for identifying whether the salary is appropriate for your Dubai job role is to do some research on Glassdoor. Employees discreetly share their salary and job title on this website.
A less refined approach to salary negotiations is to propose a value 30-50% more than your existing gross income. If accepted, you're likely save more money and/or be financially better off than you are in your current job.
Starting a career in the UAE can be straightforward – read our guidance on how to find a job in Dubai.
Personal Cost of Living
Let's take a look at the main expenses that you will incur while living in Dubai.
Housing in Dubai
Housing is likely to be your biggest expense in Dubai and should cost approximately 30% of your salary. A decade ago Dubai's property (and rental) prices were sky rocketing but prices have fallen significantly in recent years. This is due to the ever increasing supply of properties and reduced demand (accelerated by Covid-19).
When looking for temporary accommodation, I recommend using Hotels.com, Booking.com or Expedia as a starting point.
In the past, landlords required the full annual rental amount to be paid up front. However, due to the current market conditions, tenants are able to pay rent over 4 to 6 instalments. You can get a reasonable discount if you still choose to pay in one instalment.
A 2 bedroom apartment in popular expat areas such as Downtown, DIFC, Dubai Marina or Jumeriah Beach Residence could cost anywhere from AED 80,000 to AED 120,000. Whereas, rent for similar apartments in areas further out (e.g. Mirdif) cost around AED 60,000. Someone people even choose to live in Sharjah (the 3rd largest emirate in the UAE) where rent is at a fraction of cost of Dubai, but the only transport option into Dubai is by car and peak time journeys can take between 1-2 hours.
Additional housing costs include the landlord's refundable security deposit (5% of annual rent) and the Estate agent's admin fee (also 5% of annual rent but non-refundable). There's also an annual Ejari fee (AED 365), paid for recording all Dubai rental contracts onto an online registration system.
To know what the top 15 popular areas are in Dubai for living, read the best housing options for expats.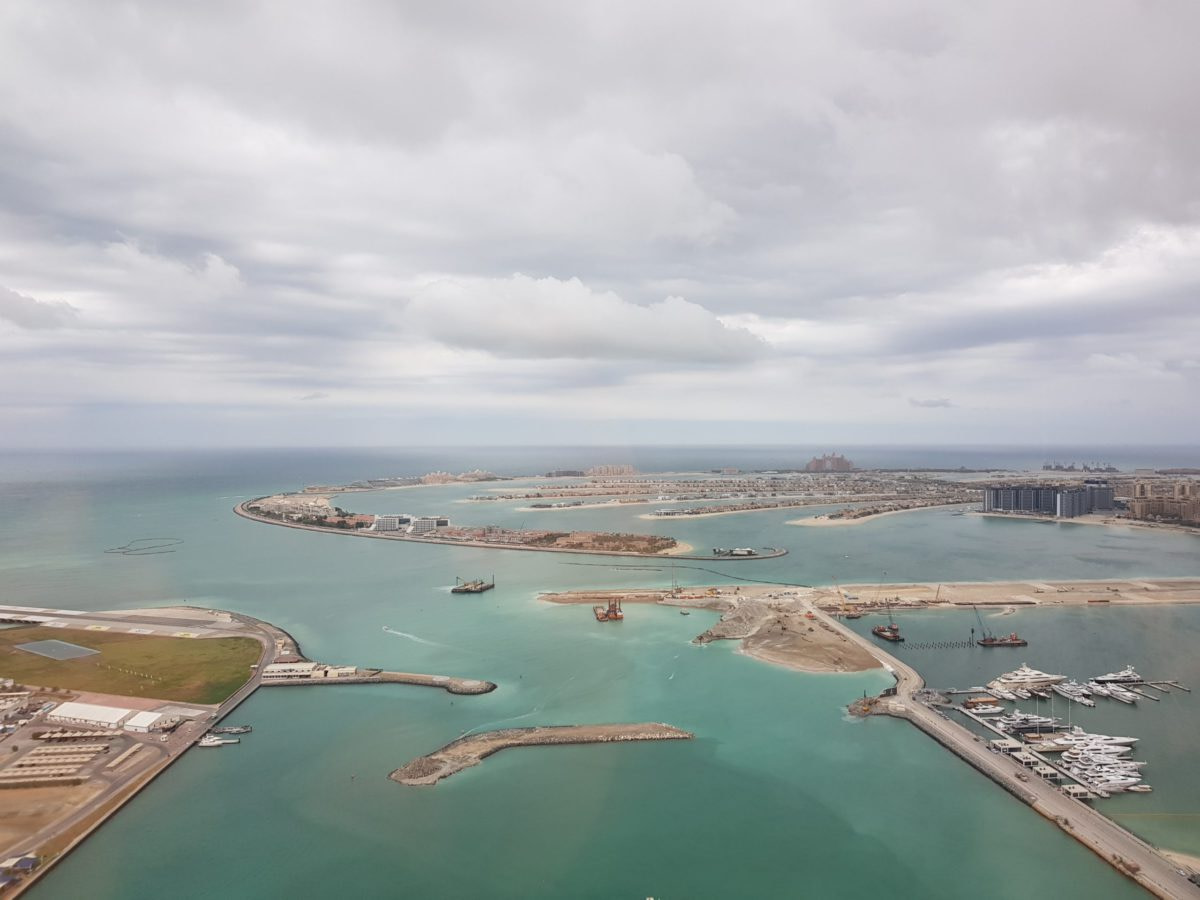 Education
There are a variety of schools in Dubai providing day care, nurseries, primary schools and high (secondary) schools, and they offer a range of curriculums to cater to the large international population. One thing to note is that British and American schools can be prohibitively expensive and therefore, the cost of education is generally the deal breaker for families considering the move to the UAE.
For example, British primary schools can charge on average between AED 40,000 to AED 60,000 per student per annum. While the cost of high (secondary) school can range from AED 60,000 to AED 100,000 per student per annum.
The local education authority inspects and rates every school on their performance and the reports can be found online. You can also find a list of the Top British Curriculum Schools in Dubai and their approximate fees.
Historically, companies in the UAE would cover school fees but unfortunately those days are long gone. Most companies will now only provide partial support towards school fees (around AED 20,000 per child, per annum). Although there is no harm in asking your potential employer to cover the cost of education, especially if your expertise is in high demand.
Transport
Car
Although there are several modes of transport available in Dubai, the best way to navigate the city is definitely by car. You have the option of either buying (on finance) or leasing a car.
Leasing a medium sized car is going to cost approximately AED 2,500 plus fuel (AED 500). Buying a similar (second hand) car on a 5 year finance deal is also likely to cost around 2,500 AED per month (plus fuel). This option allows you to own the car at the end of the finance deal, but also requires you to pay annual insurance (around 3% of the car value), and ongoing maintenance fees (e.g. annual checks plus any wear and tear).
When looking to rent a car, I recommend using Holiday Autos as they provide good value for money on car rentals in Dubai.
To prepare for driving a car in Dubai – read our article, which also covers whether to buy or lease a car.
Taxis
Taxis in Dubai are a good way to get around as they are fairly cheap. There are a significant number of people in Dubai who use taxis for their daily commute to work.
Dubai Metro
Another great way for getting around Dubai is to use the world class, fully automated and driverless Metro. However, it does not connect to all parts of the city, so will only be suitable if your home and office are served by the Metro.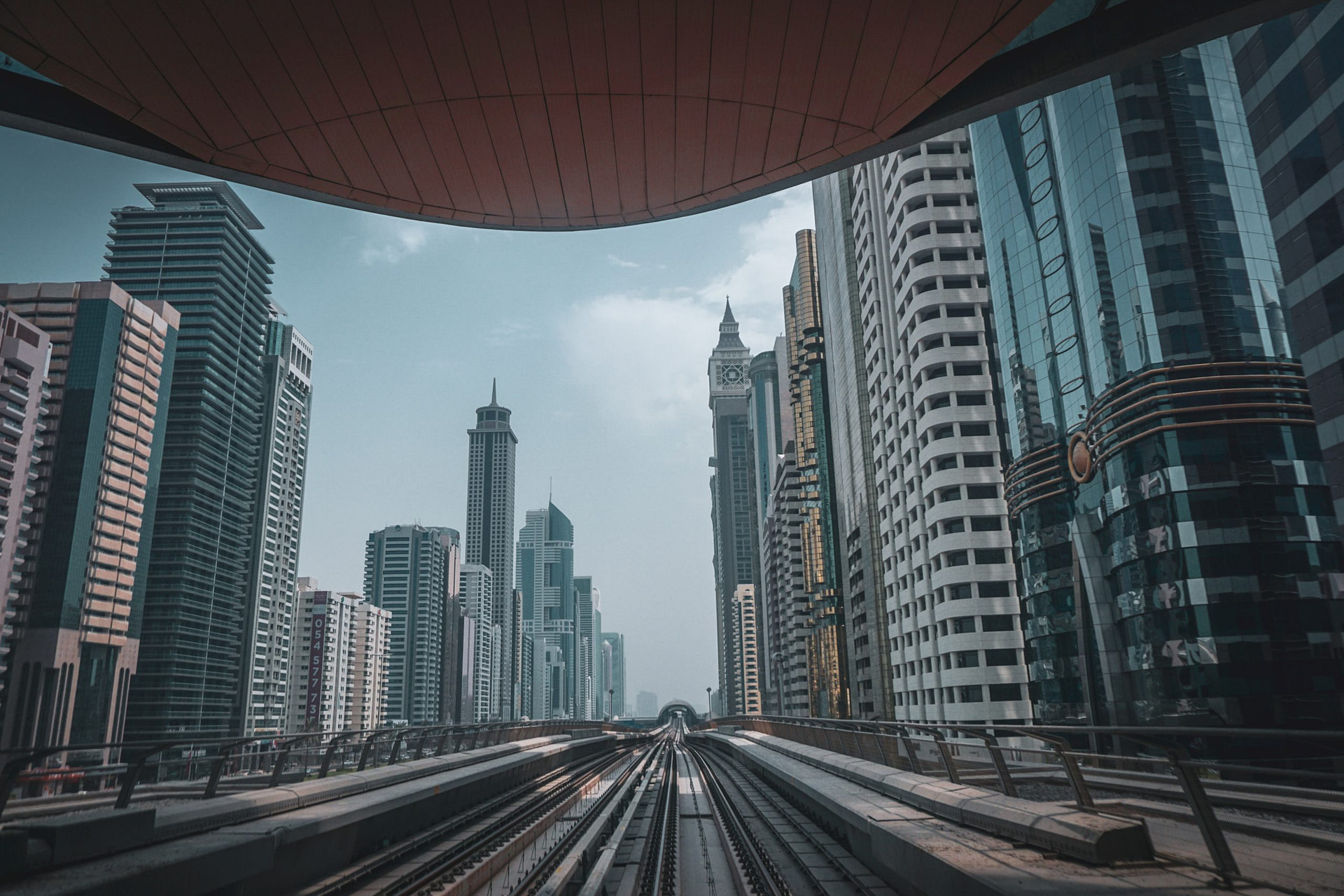 Walking
Unfortunately the weather of Dubai makes it unsuitable for walking in certain parts of the year. Daily temperatures during the summer (June, July & August) can reach around 45C (100 Fahrenheit), and with 90% humidity. You don't want to be turning up to important meetings or to a date drenched in sweat!
Utilities
Dubai Electricity & Water Authority (DEWA)
When moving into a property, DEWA charges a refundable security deposit of AED 2000 for an apartment, or AED 4000 for a villa. There's also a connection fee of either AED 130 for an apartment, and AED 230 for a villa.
Upon connection, you will be charged a housing fee (5% of annual rent) which will be paid in monthly instalments, as part of your DEWA bill. The average monthly DEWA bill is very much dependent on the size of the property and your personal consumption, and can range from AED 1000 (apartment) to AED 3000 (villa).
Chiller Free And District Cooling
Energy bills in Dubai can be significantly higher in the summer months due to the increase use of air-conditioning (AC) or chillers. The amount you pay for AC is dependent on whether your property uses District Cooling or is Chiller Free.
Properties with District Cooling have their own chiller metre, and the tenant has to be pay additional monthly bills based on the AC consumption. Properties known as Chiller Free require the tenant to pay only for their AC electricity consumption. As a result of the additional AC cost, District Cooling properties tend to have slightly lower rent.
Mobile, TV & Internet
There are 3 telecommunication (Virgin Mobile, Du and Etisalat) providers in Dubai. The cost of packages are very much dependent on your personal requirements – and are slightly more expensive than what you're use to paying in your home country (e.g. UK).
Groceries
Due to the international nature of Dubai, there are a variety of grocery options. However, purchasing good quality products will cost around 30% more than UK or European supermarket prices. On average, a monthly grocery bills for a couple will cost approximately AED 2000.
Entertainment In Dubai
Whether you prefer fine or casual dining, Dubai has a range of dining options to suit your needs. Surprisingly, it's possible to eat out fairly often without making a big dent in your wallet. Unless you're planning to eat at the Burj Al Arab every day you should be fine.
Calculations
Below is the estimated annual cost of living in Dubai for Year 1 based on an imaginary couple:
Housing – living in a 2 bedroom apartment (chiller free);
Education – no education costs;
Transport – renting/leasing a medium sized car;
DEWA – standard energy bills;
Mobile, TV & Internet – 2 x mobile contracts plus a TV/Broadband package;
Groceries – the weekly/monthly food shop;
Entertainment – restaurants and social activities; and
Miscellaneous – e.g. flat maintenance, parking fine, clothes, toiletries etc.
Note – I have not included the cost of furniture, which can be an additional expense.
Year 1 Dubai Personal Money Budget Spreadsheet
Click on the link to receive a blank version of the Dubai Personal Budget Spreadsheet.
*refundable deposits
Hopefully this article has given you an idea of working out what a good salary is in Dubai and the average cost of living …. and maybe even convinced you to make the big move!!!
Stay Updated!
Sign up here to get the latest news, updates and offers delivered to your inbox.
You can also stay updated by following me on Instagram, Facebook, Twitter and Pinterest