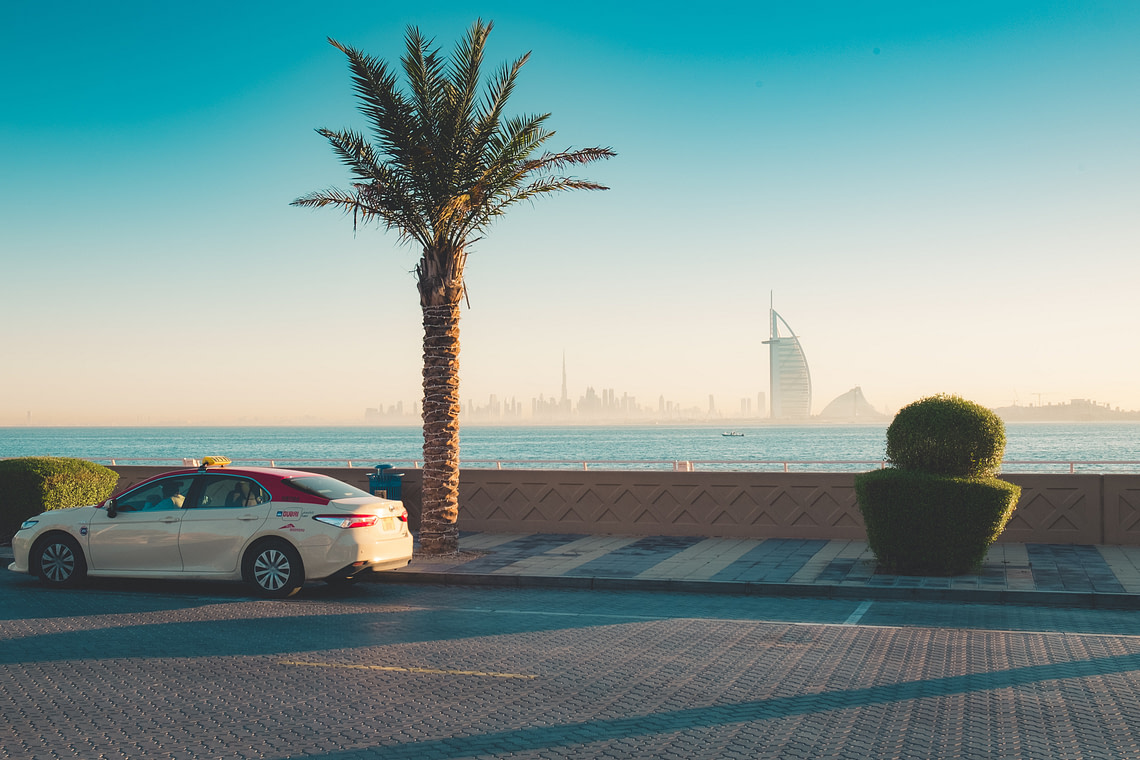 The Ultimate Must Read Guide For Moving To Dubai
There are a number of things you need to do and know prior to moving to Dubai. This comprehensive must read guide will make you aware of everything to ensure you're appropriately prepared and ready for the challenge ahead. Hopefully it will make your move as easy and stress-free as possible.
Below is the ultimate checklist of activities that need to be completed before moving to the UAE.
Checklist To Complete Before Moving to Dubai
Secure A Job
You really should secure a job before moving to Dubai as the job market is extremely competitive. Unless you have an in-demand skillset you're likely to be priced out by individuals from third world countries who will accept lower salaries. If you plan to move to Dubai without a job, there is a high possibility you will return home unsuccessful, and with your savings severely dented. I really don't recommend it (unless you're young and carefree).
In the current climate, finding a job in Dubai is a difficult task. Read my blog on how to secure your dream role.
Disclosure: If you purchase a product through a link on our site, we may earn a commission. It comes at no extra cost for you but it helps us to create more useful content.
Make Sure You Can Afford The Move
Knowing whether you can afford to move to Dubai is dependent on the salary offered and your personal cost of living. Dubai generally provides good value for money, as long as you're not planning to live like royalty. Be mindful that you will need to dip into your savings until receiving your first pay-check, to cover start-up costs. If you're lucky your new employer will pay a relocation bonus and cover your:
Flights
Short term accommodation
Belongings being moved to Dubai
To understand what a good salary is in Dubai and its cost of living, read this article. It will also help you to identify some of the start-up costs.
Prepare Your Documentation Well In Advance Of Moving To Dubai
Prior to moving you will need prepare some important documents. Confirm with your new employer on what specific documentation you need to put together. In most cases you need to prepare the following:
Good Conduct (or police clearance) Certificate – essentially a check to ensure you don't have a criminal record
Attestation of educational qualifications (e.g university degree), and birth and marriage certificates. The documents need to be:

Notarised* (by a notary)
Legalised* (by your government to confirm it is a genuine document)
Attested by the UAE Embassy or Consulate*
Certified by the UAE Ministry of Foreign Affairs (MOFA) once you arrive in the country
*The documents will need to be notarised, legalised and attested in the country they were originally produced. For example, if you received your degree certificate from a US university, steps 1-3 will need to occur in the US, even if you no longer live there. Thankfully, there are a number of companies that perform steps 1-3 on your behalf at a reasonable cost. (Expert tip – Google search 'UAE attestation documents' to get a list of companies that will notarise, legalise and attest your documentation for you)
Research Your Future Housing & Transport Arrangements
Housing
Ensure you have short term (4-6 weeks) accommodation sorted prior to moving – as this will give you an opportunity to identify where you want to live in Dubai. When looking for temporary accommodation, I recommend using Hotels.com, Booking.com or Expedia as a starting point.
Housing is likely to be your biggest expense and should cost approximately 30% of your salary. Deciding where to live in Dubai will depend on your personal circumstance (e.g bachelor, family of 4 etc.). It's recommended to live close to your children's school or your office, to minimise the commute.
Popular expat areas include Downtown, DIFC, Dubai Marina, Arabian Ranches, Al Barsha or Jumeriah Beach Residence. PropertyFinder, Bayut and Dubizzle are good websites to research the current property and rental prices in Dubai.
Read our guidance on the best housing options for expats so you can understand which neighbourhoods are popular to live in.
Transport
Upon arriving in Dubai your main options for navigating the city are using the Metro (very cheap), taxis (cheap) or renting a car (as a tourist).
When looking to rent a car, I recommend using Holiday Autos as they provide good value for money on car rentals in Dubai.
If you've never driven in the UAE before, read driving a car in Dubai – including guidance on whether to buy or lease a car.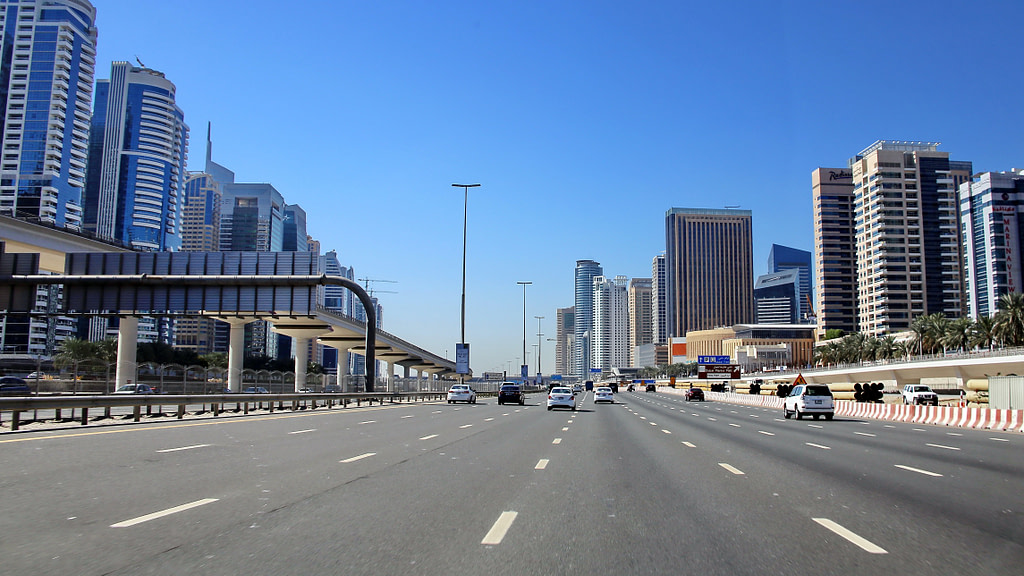 You May Need To Download A VPN If You Want to Video Call Your Family Back Home
A common requirement prior to moving to Dubai is to purchase and download a VPN onto your electronic devices (e.g. mobile, tablet and laptop). You may be wondering what's a VPN and why do you need one in Dubai?
In the UAE, local telecom providers (Etisalat & Du) have a duopoly and block many popular VoIP (voice and video calling) application such as WhatsApp (texts still work) and FaceTime. You can speak to your loved ones via international calls but it's a whole lot cheaper to use a VPN.
A secondary reason for purchasing a VPN is to access streaming content from back home. Although Netflix/Amazon Prime etc. are available in the UAE, they really lack the content available in the US or Europe. In addition, without a VPN, UK expats are unable to access BBC iPlayer from the UAE . (Expert tip – download a VPN before entering the country).
I personally use NordVPN as it allows me to video call my family via Facetime or WhatsApp, and enables me to watch BBC iPlayer content. Another popular option is ExpressVPN.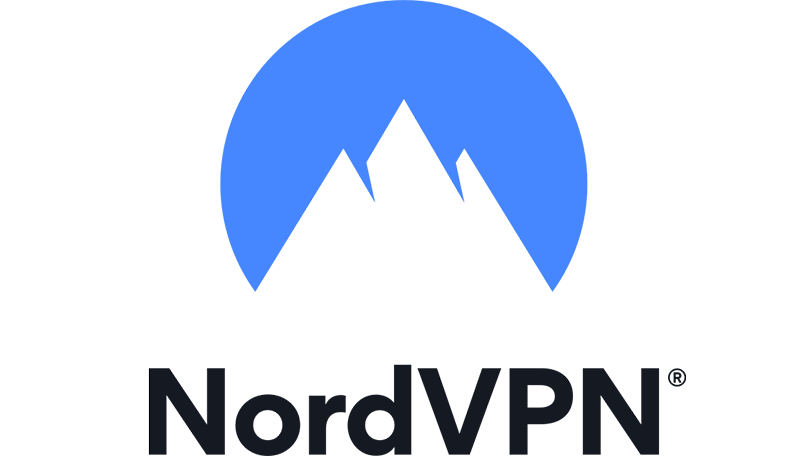 What You Really Need To Know About Dubai
Below is some information that will help you understand Dubai.
Where is Dubai?
Dubai is one of 7 self-governed emirates that form the UAE (United Arab Emirates). The other emirates are known as Abu Dhabi, Ajman, Fujairah, Ras Al Khaimah, Sharjah and Umm Al Quwain. The UAE is located on the Arab Peninsula, bordering Saudi Arabia from the South West and Oman from the South East.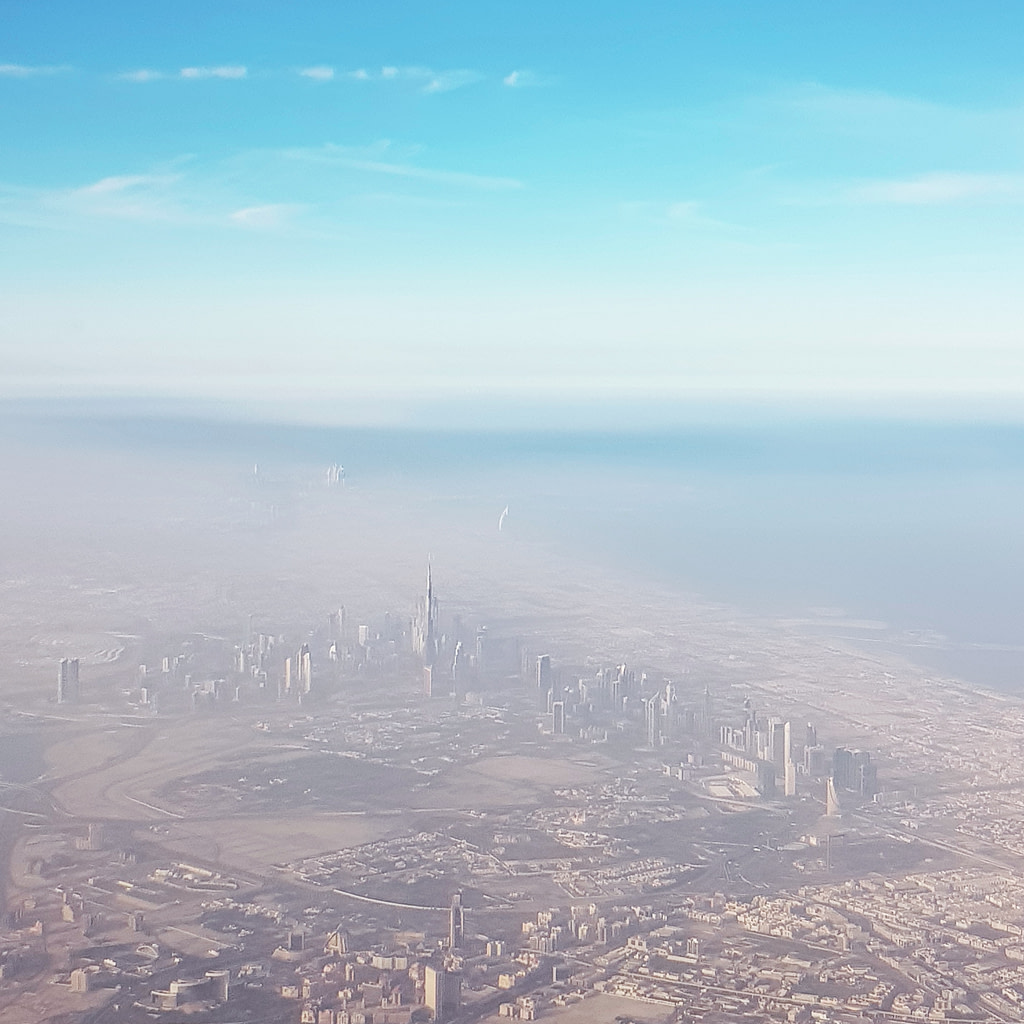 Cultural Melting Pot
Dubai is the most populous emirate in the UAE and has a population of around 3 million. A colossal 85% of the population are expats (non-Emirati) making Dubai a melting pot of cultures. Living here will give you the opportunity to experience a range of customs and traditions from across the globe.
Use this opportunity to connect with people outside your own cultural tribe
It's easy to identify and build relationships with a person from the same ethnicity and background as you. However, you should use this opportunity to connect with people outside your own cultural tribe. This will enhance your cultural experience and make you more open minded.
Follow The Rules
In general the UAE is very open minded when it comes to the behaviour of expats. However, below are some of the rules you should be aware of:
Overt public displays of affection (PDA) are frowned upon and can result in arrest and/or fines
Offensive language and hand gestures can lead to arrest and/or fines
The punishment for buying or selling drugs is very severe
There is zero tolerance on drink driving – do not drive even if you've had one drink.
The UAE Is A Muslim Country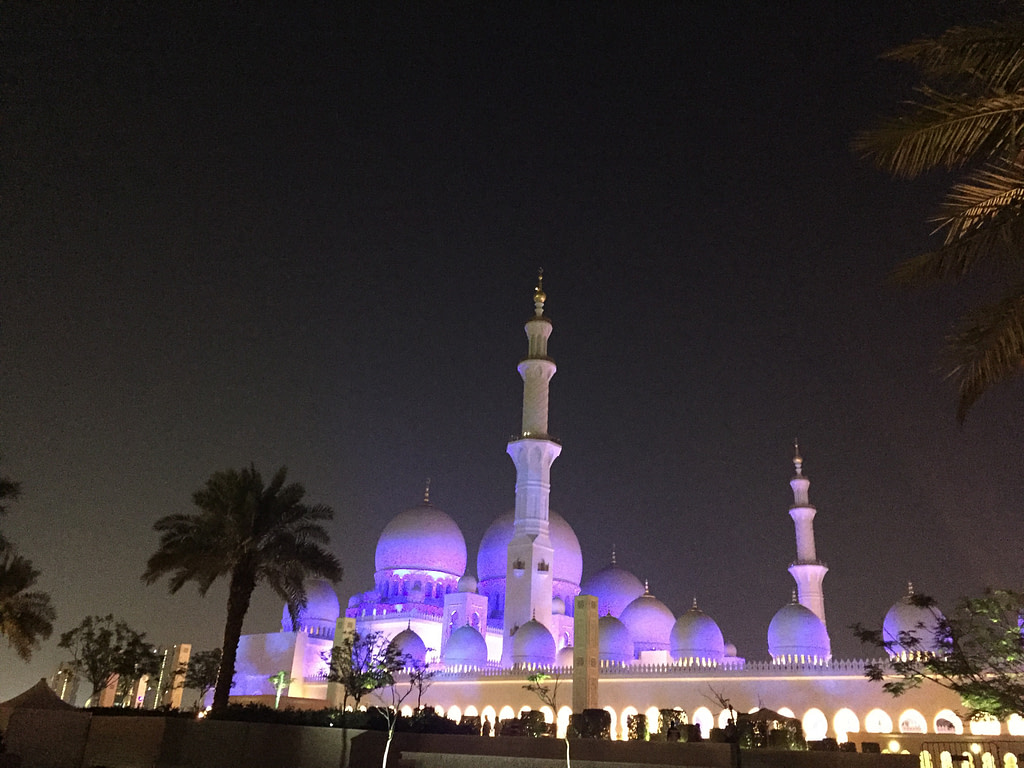 The UAE is a Muslim country so you should become aware of local customs and traditions. You are likely to hear the beautiful call to prayer (adhaan) up to 5 times a day – included in the shopping malls. If you choose to live near a mosque, the adhaan for the pre-dawn prayer (Fajr) is called at around 4-5am – something to consider when flat hunting. During Ramadan, Muslims fast from dawn to dusk for up to 30 days. Even if you're not fasting you will be impacted, as eating and drinking in public during the daylight hours is prohibited and can even lead to fines. You can definitely still enjoy your time in Dubai and be respectful to the local culture and religion.
Weekends Are On A Friday & Saturday
The weekend in Dubai (and the UAE) occurs on Friday and Saturday. This is due to Friday being the holiest day of the week in Islam and for Muslims. Locals (and Muslim expats) will attend a special congregational prayer known as Jumma on Friday afternoon. As a result, your new working week will become Sunday to Thursday – and yes it takes forever to adjust to working on a Sunday.
English Is Widely Spoken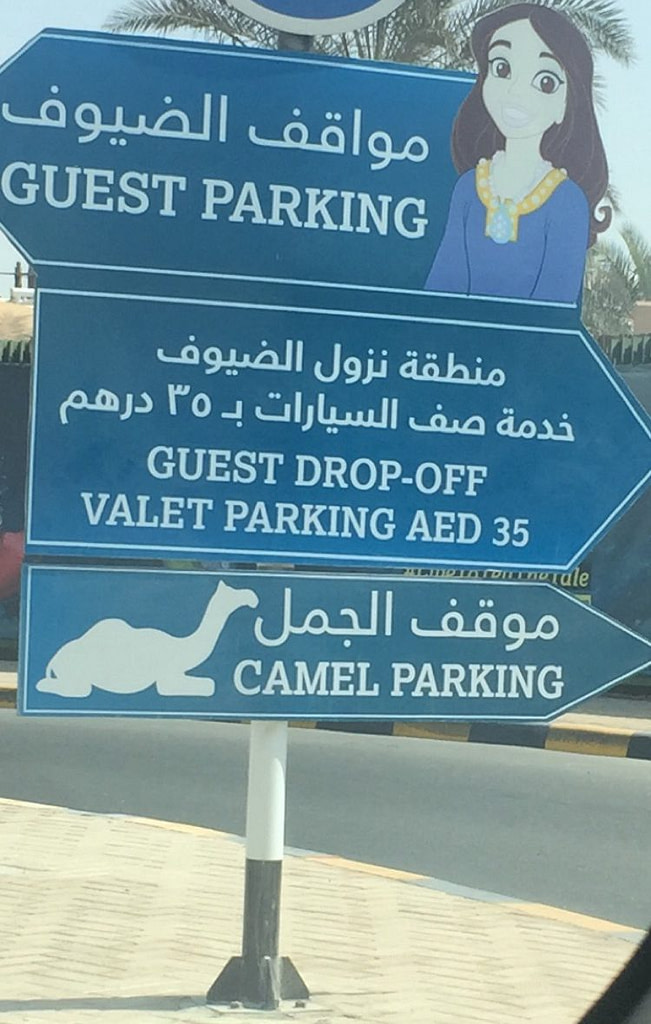 Although Arabic is the first language, English is the most spoken language in the country, and most signs are in both languages. One thing to note is that the majority of UAE expats are from the Indian Subcontinent, the Middle-East or the Philippines. Therefore, English is not the native language for most people, so be patient and respectful when trying to communicate with your fellow expat.
It Can Get Extremely Hot (And Humid) In The Summer
Dubai is built on the edge of desert, so it's no surprise it can get extremely hot and humid, particularly in the summer. Daily temperatures between June and August can comfortably reach and sometimes exceed 45C (over 110 F), with humidity of over 90%. Be prepared to spend the horrible summers hiding in the shade and getting taxis (or driving) straight into air-conditioned shopping malls.
Driving Behaviour In The UAE Can Be Quite Erratic
You'll have to deal with some erratic driving in Dubai compared to what you're used to back home. The most irrational behaviour is likely to occur when you're driving on the motorway (highway). Be prepared to be tailgated (now illegal thankfully) at high speed, with an expectation for you to move over immediately, even when it's not safe to do so – yes I am serious! When behind the wheel remain alert and vigilant at all times.
Money in UAE
In Dubai, there is no income tax and (there use to be no VAT). Unfortunately in 2018 the government introduced a new VAT rate of 5%. There are some 'hidden' taxes that can really add up over time. The local currency in Dubai is known as the dirham (AED) and has an exchange rate of around $1 = AED 3.67 and £1 = AED 4.8. Note – exchange rates are continuously changing.
Electronics
The UAE uses 3 pin plugs (also used in the United Kingdom & Ireland). If your electronics don't come with 3 pin plug I recommend buying some travel adapters (link) before arriving, to ensure you're still able to charge your phone or laptop once you're here. It's also a better idea to purchase any new big ticket electronic items once you arrive in the UAE, as the voltage used here may vary to what is used in your home country.
Conclusion
Overall Dubai is a great place to work and live. Hopefully this guide has increased your awareness of everything you need to do and know before moving to Dubai. One final thing you need to do is relax as you start a new chapter in your life.
Stay Updated!
Sign up here to get the latest news, updates and offers delivered to your inbox.
You can also stay updated by following me on Instagram, Facebook, Twitter and Pinterest