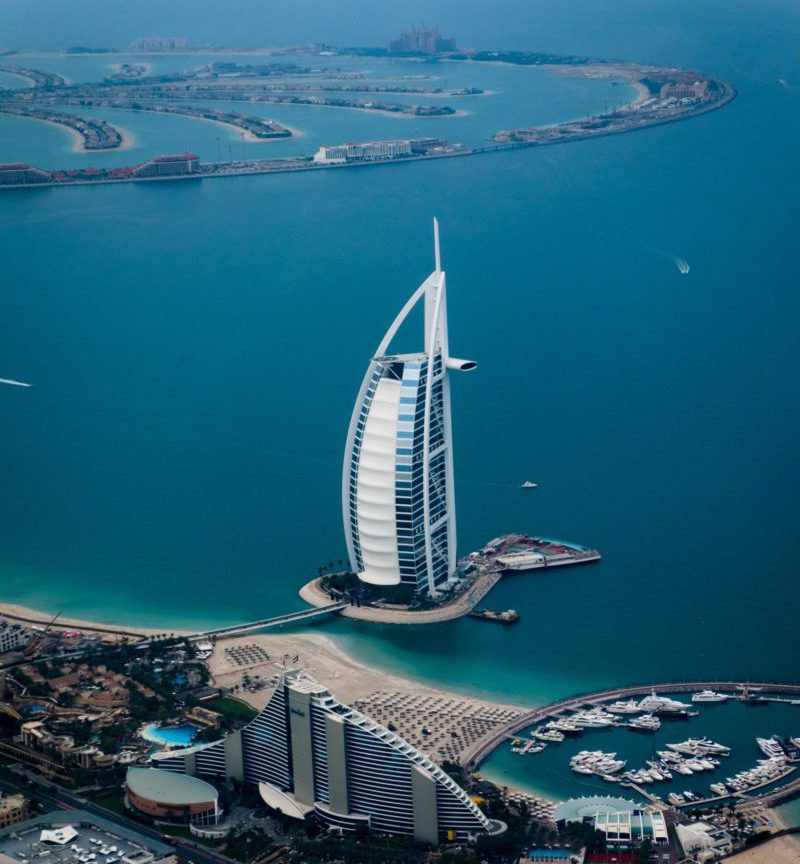 Dubai – What You Really Should Do When You Visit
As someone who has visited Dubai several times as a tourist, and now lives there, I have written the ultimate travel guide for Dubai, which includes the all the top attractions, plus some local knowledge. The best time to visit Dubai is between November and March.
"If I'd learnt one thing from travelling, it was that the way to get things done was to go ahead and do them. Don't talk about going to Dubai Borneo. Book a ticket, get a visa, pack a bag, and it just happens."
― Alex Garland, The Beach
Flights, Hotel and Hire Car
Disclosure: If you purchase a product through a link on our site, we may earn a commission. It comes at no extra cost for you but it helps us to create more useful content.
Once you've decided when you want to go – you can start booking your flights, hotels and hire car. To book flights and/or hotels for your Dubai holiday I recommend using either Expedia, Booking.com or Hotels.com as a starting point for cheap holiday packages. I have always found booking a flight directly with Emirates always seems to be more expensive.
If you're planning to hire a car I recommend using
Holiday Autos for potentially a great deal. Although the local taxis are fairly cheap, I have always found hiring a car in Dubai works out cheaper (when splitting the cost with friends) – plus I prefer the freedom. However, if you've never driven on the right hand side of the road, it's probably not the best place to practice.
Read this article for guidance on Driving In Dubai.
Day 1 – Downtown
When landing at Dubai International Airport, there's a high probability you will be able to see the outline of the Burj Khalifa in the distance, dominating the skyline. So once you've checked in and refreshed yourself, it's a good idea to head to Downtown Dubai, right where the tallest building in the world is.
Dubai Mall
Start the day by going to the biggest mall in the world, but I recommend only going for window shopping. Most expats generally avoid shopping here as everything is seriously over priced. However, there are still plenty of places to see, and good value restaurants to eat in. When you're tired from walking around Dubai Mall, I suggest heading to the the mall's very own aquarium and the human waterfall.
Food recommendation – I recommend PF Chang's (the dynamite shrimp is the best option on the menu).
Dubai Mall Aquarium
If you've haven't been to an aquarium it's definitely worth a visit, as there is a huge variety of fish, sharks and stingray to see. You can get a really decent view of the aquarium outside the entrance for free. If you want to explore further and go inside, buy your aquarium tickets in advance.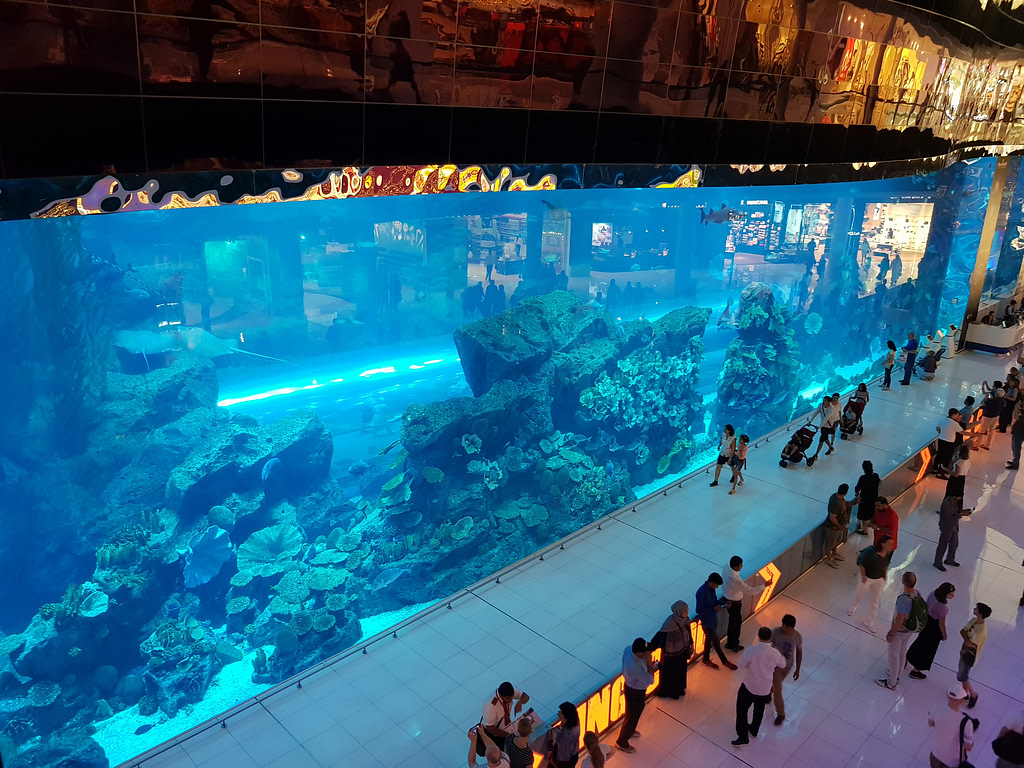 Human Waterfall
If all the shops and/or tourists get too much – head over to a beautiful feature called Human Waterfall. It's a mesmerising water feature that's relaxing and perfect for an Instagram photo.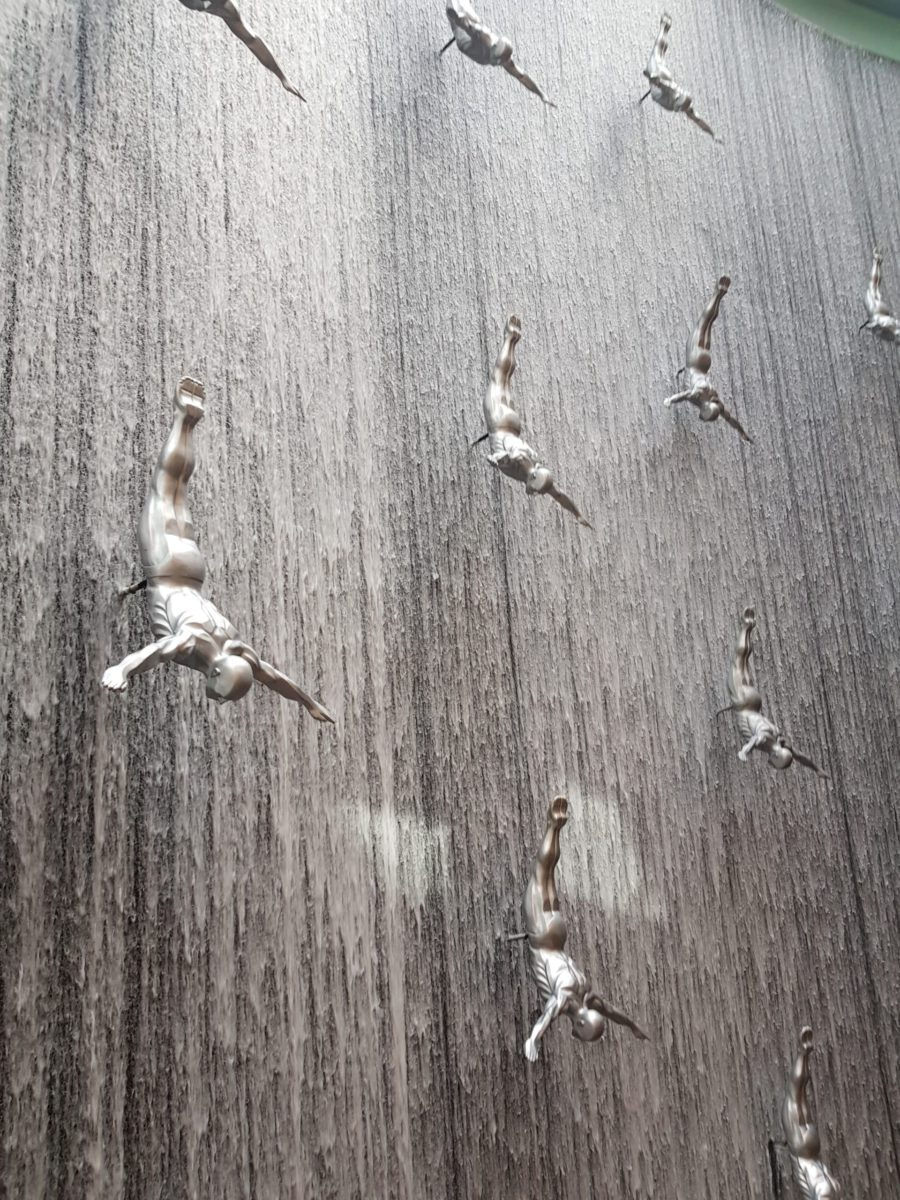 Burj Khalifa
Once you've had enough of the shopping mall, make your way outside to get a closer look at the majestic Burj Khalifa. You've come all the way to visit Dubai (during a pandemic) so you should definitely go up 120 (or so) floors to get a view from top of the Burj Khalifa. The best time to go is an hour before sunset (prime) as gives you the opportunity to see amazing panoramic views of Dubai during daylight, dawn and nightfall. It's recommended to book your tickets in advance, as prices on the day are significantly more expensive and will be possibly sold out. You should most definitely book your tickets for Burj Khalifa Tickets: Level 124 & 125 in advance.
If during your visit you want incredible views of Dubai with the Burj Khalifa in the background, I recommend going to Gevora Hotel or Level 43 Sky Lounge.
Water Fountain Show
A surprise highlight of your Dubai visit is going to be water fountain show, overlooking Burj Khalifa and outside Dubai Mall. It's free and takes place every 30 minutes between 6-11pm – check timings when you arrive in Dubai.
City Walk
After spending the majority of the day wandering Downtown Dubai it's a good idea to go to the serene City Walk. It's one of Dubai's most popular outdoor destinations offering up-market restaurants and shops. It's also where the locals like to socialise, away from the hustle and bustle of Downtown or Dubai Marina.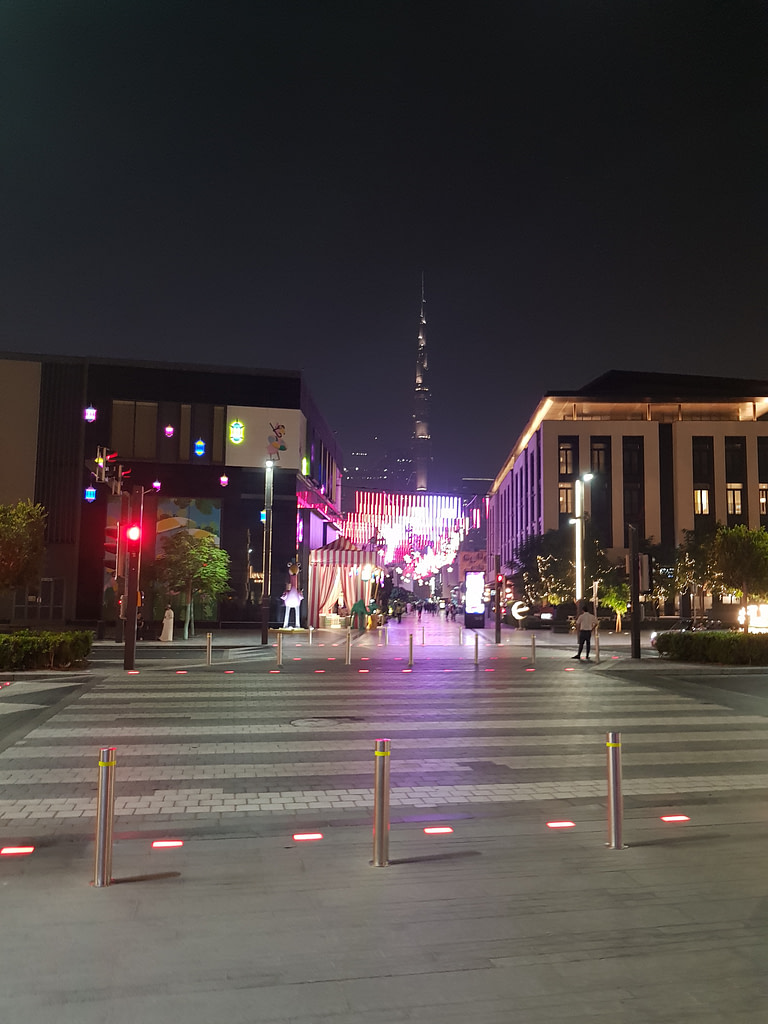 Day 2 – Palm Jumeriah
The man made islands of Palm Jumeriah are a must visit during your holiday in Dubai. It truly is one of the most extraordinary tourist locations in Dubai (and maybe the rest of the world). You will definitely appreciate the engineering and the beauty of the artificial islands. It truly is a majestic site and will make the hairs at the back of the neck stand up. Now you've arrived on the islands, the best thing to do is head to Aquaventure waterpark – definitely the best one in Dubai.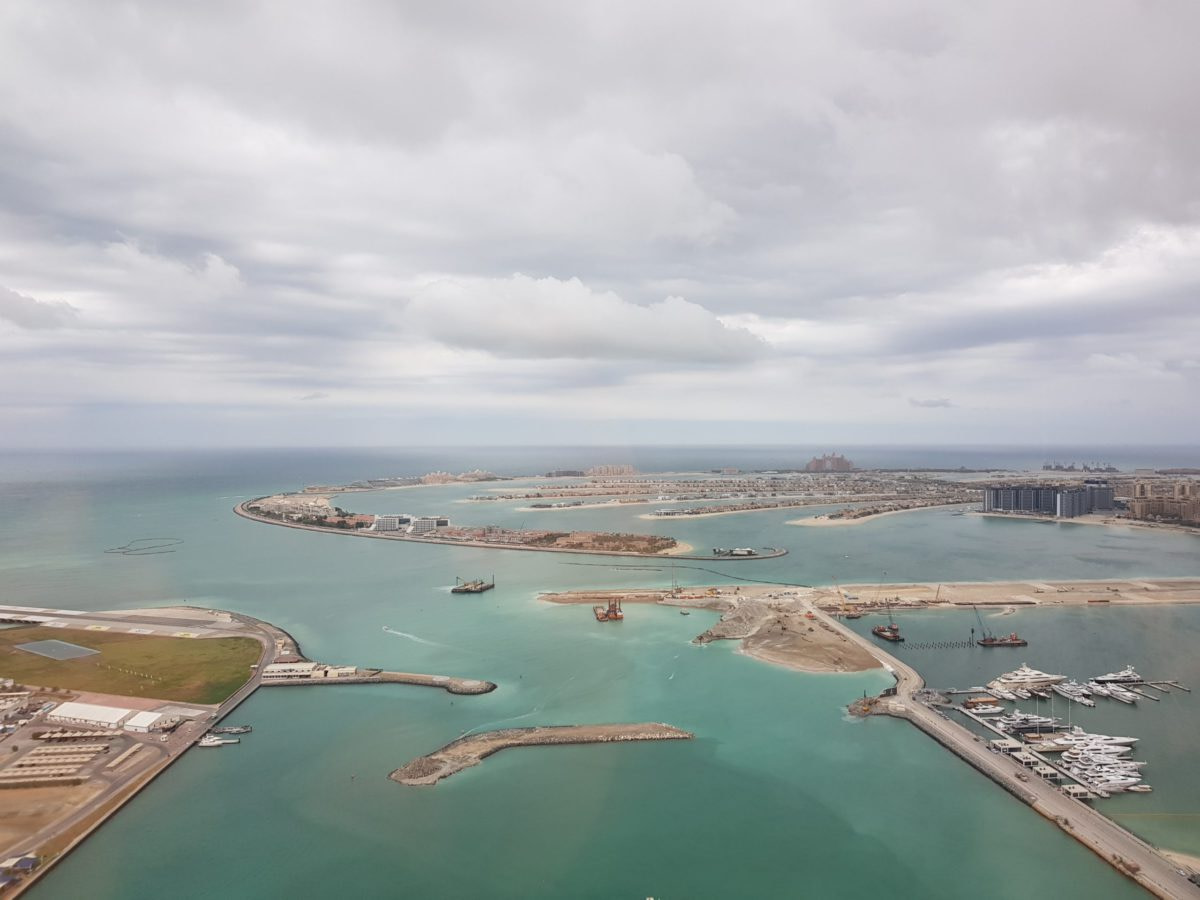 Aquaventure Waterpark
It's best to arrive at the Waterpark early in the morning so you can avoid the queues and spend less time being exposed to the afternoon sun. There are a range of slides (and rides) suited to every individual's taste – whether you want something pedestrian or you're looking for something adrenaline pumping. Although being a strong swimmer is not a requirement, always keep an eye on your children. I would also avoid eating too much for breakfast.
You can buy your Aquaventure tickets in advance.
The most popular rides are:
Leap Of Faith – definitely the most famous slide in Aquaventure waterpark. It's a near vertical drop of 9 (nine!) stories. There are plenty of videos on YouTube of people going down the slide, which can watch for preparation. Hopefully I don't put you off – but while on the slide there is a split second moment where it feels like you're free falling
Poseidon's Revenge – for this slide you have to stand on a trap door, which gives way, making you fall and reach speeds of 60km/h. Generally my friends find this one more scary than Leap of Faith, but as you're in a capsule I never felt in 'danger' and found it more 'comfortable'
Other notable 'scary' rides are Aquaconda and Zoomerango
Aquaventure also has its very own Aquarium. You can buy your tickets for the Loss Chambers Aquarium in advance.
The waterpark also provides an opportunity to swim with dolphins – if that's your thing.
Jebel Ali (JA) Shooting Club
An option for something off the beaten track for your Dubai visit, is to go to the gun range at the JA Shooting Club. Upon arriving you at reception, you receive a brochure showing the range of guns you can use and the cost. They will require some form of identity, so make sure to take some with you. For those who have never held a gun, it's scary and exhilarating at the same time. It will also make you appreciate that you don't live in a country where gun culture is prevalent.
Nusret (aka Saltbae) Dubai
For those of you that have seen the 'over-the-top' Saltbae on his Instagram, in Dubai you have opportunity to visit an individual whose personality aligns well with the crazy city. There's certainly a buzz about the place and you're very likely to encounter a footballer or a 'D list' celebrity. Overall, the food is decent but feels a bit over-priced. However, if it fits within your budget, I still recommend a visit. It's definitely a good spot for celebrity spotting.
Day 3 – Luxury Tourism
Burj Al Arab
The Burj Al Arab built in 1999, started Dubai's luxury tourism revolution. Unfortunately as it's on a private resort, the only option for visiting is to book dining reservations at one of the restaurants. Afternoon tea is the best (and cheapest) option.
Extreme Desert Safari
A trip to Dubai is not complete without going desert dune bashing. You get the opportunity to travel at great speed over very steep sand dunes in a large 4×4 car. After a very fun and exhilarating experience, there is an opportunity to relax by having a BBQ at a desert camp. Buy your Extreme Desert Safari tickets in advance.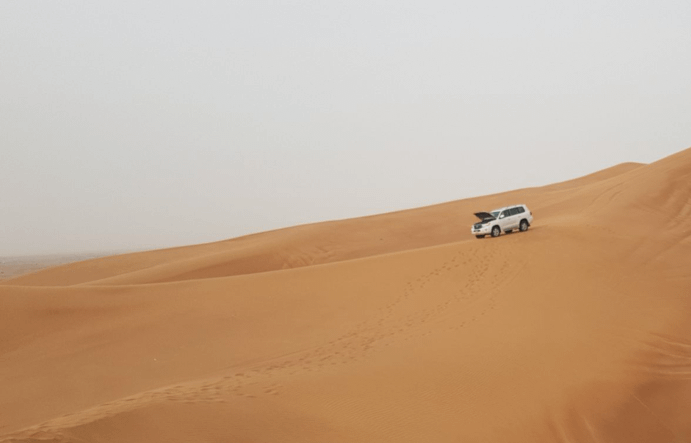 If this isn't enough luxury for you, there are also options for a:
12 minute Dubai Helicopter Tour – where you get to see the buildings that define the Dubai skyline via a helicopter sightseeing tour.
2 hour mega Yacht tour – you will see panoramic views of the skyline and Atlantis Hotel and Palm Jumeirah Island from the comfort of a luxury mega yacht. Relax and enjoy a 5 star all-you-can-eat buffet dinner.
La Mer
If you're still hungry after a desert BBQ and buffet dinner, you should definitely head to La Mer. La Mer is the latest beach side development in Dubai and has a range of restaurants to suit your needs. It definitely has a cooler vibe than City Walk.
Food recommendation – Kaftan (Turkish)
Day 4 – Dubai Marina and Jumeriah Beach Residence
Mall of Emirates (MoE)
MoE is a shopping mall with stunning architecture – it is most famous for having an artificial ski slope. So if you're getting sick of the Dubai sunshine, and want to experience some cold weather – you can go on a ski slope located in a desert. You should buy your tickets in advance for Slope Session for 2-Hours at Ski Dubai. I personally prefer MoE over Dubai Mall, and the prices are more reasonable.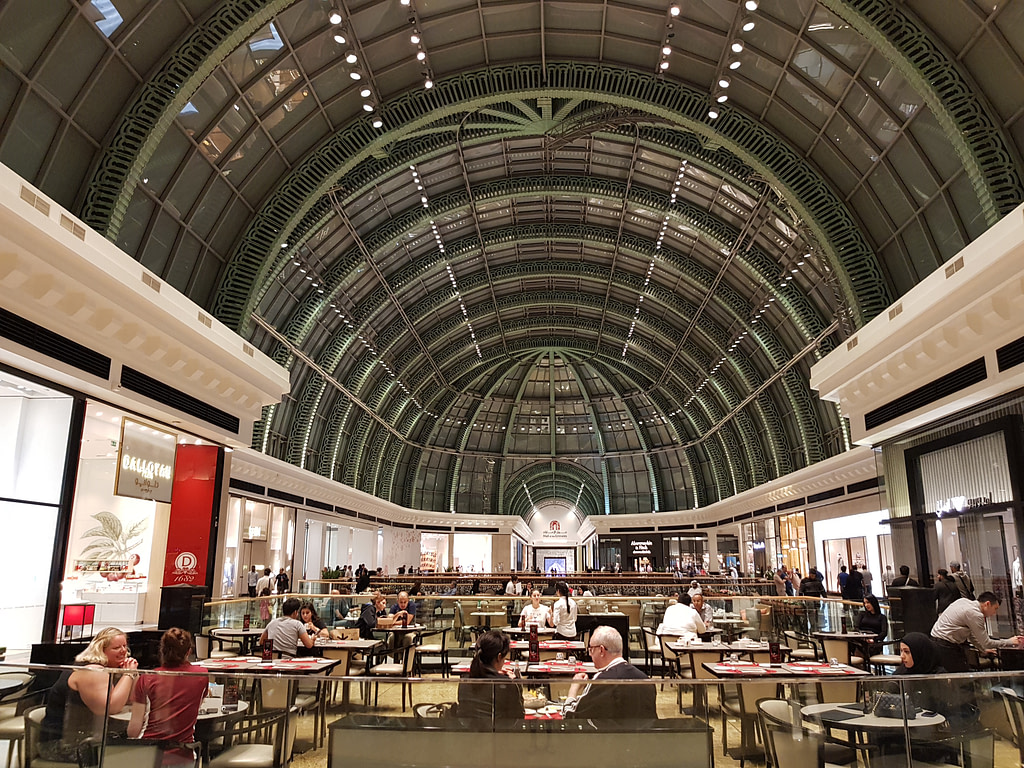 Food recommendation – Butcher shop (Steak)
Dubai Marina & Jumeriah Beach Residence (JBR)
The Marina is a beautiful part of Dubai and the best bit is that cars are not allowed there. As a result it's a great option to go for a jog or a relaxing. There's also a crazy option for adrenaline junkies where you can zipline across the Marina (although it is pricey) – you can buy your tickets here
Food recommendation – Reem Al Badawi (Lebanese)
JBR is probably the most popular beach in Dubai for tourists and is walking distance from parts of the Marina. It definitely is a prime beachfront retail destination located in the heart of Dubai.
Food recommendation – Cheesecake Factory or Smoky Beach
Meal In The Sky
Dubai is always at the forefront of wacky ideas and one of them is the meal in the sky. The diners, tables and waiters are essentially hoisted 150 ft into the sky by a crane. You then have an opportunity to enjoy some very tasty food.
Day 5 – Cultural Dubai
Jumeriah Mosque
You often forget you're in an Arab country when you're in Dubai. There's an amazing opportunity to get a 60 minute guided tour at Jumeriah mosque. The tour provides a perfect high level introduction to the Islamic religion. It only costs around 25 AED per person (under 12s go free) and refreshments are also provided.
Dubai Frame
Dubai Frame first opened 2018 and is known as the biggest picture frame on Earth. Depending on the side of the frame you are located, you are either looking at old or new Dubai. You can get an elevator to the top of the frame, to get amazing panoramic views of the whole of Dubai. Inside the frame, there's a small museum showcasing Dubai's history, present and future (3D movie). There's also a section with clear glass floor, which can be quite scary or fun. You can walk round the clear glass if you suffer from vertigo.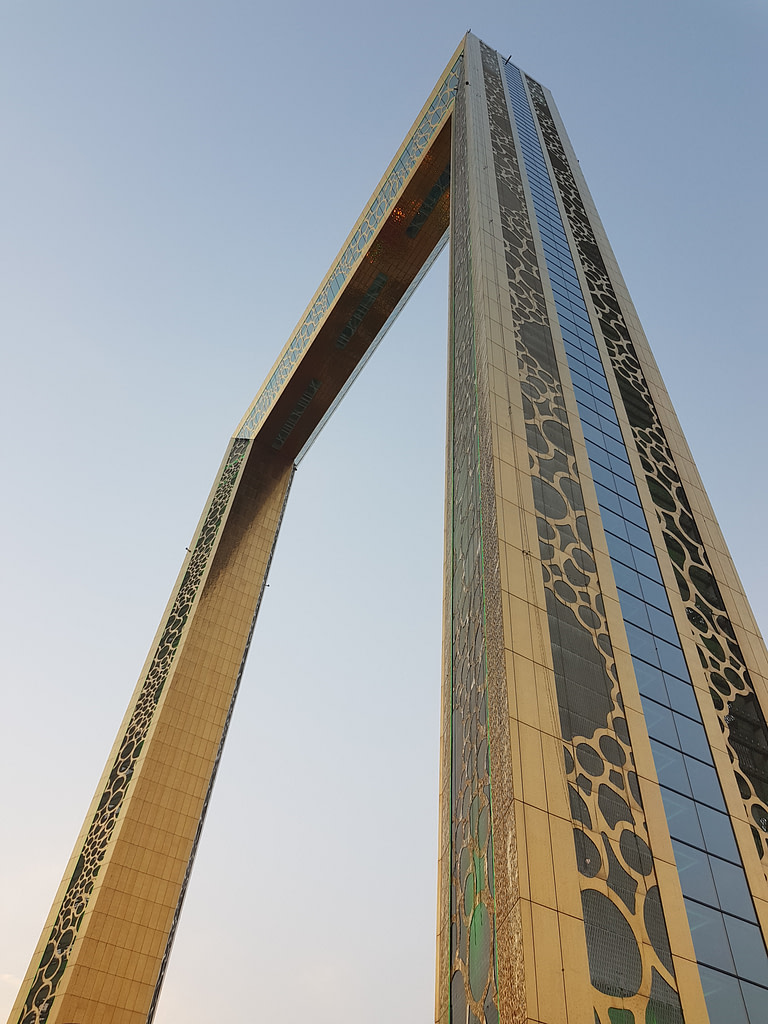 Dubai Creek
Dubai's creek is a beautiful canal waterway that winds through the city. The Creek is famous for romantic chow cruises where you get a 3 course meal – the best time to catch one is at sunset. You can buy your tickets here.
Day Visit to Abu Dhabi
A trip to Dubai can't be complete without a visit to Abu Dhabi, and specifically Sheikh Zayed Mosque, which truly is one of the most beautiful mosques in the world. It's only approximately a 90 minute drive from Dubai and has a slightly different vibe.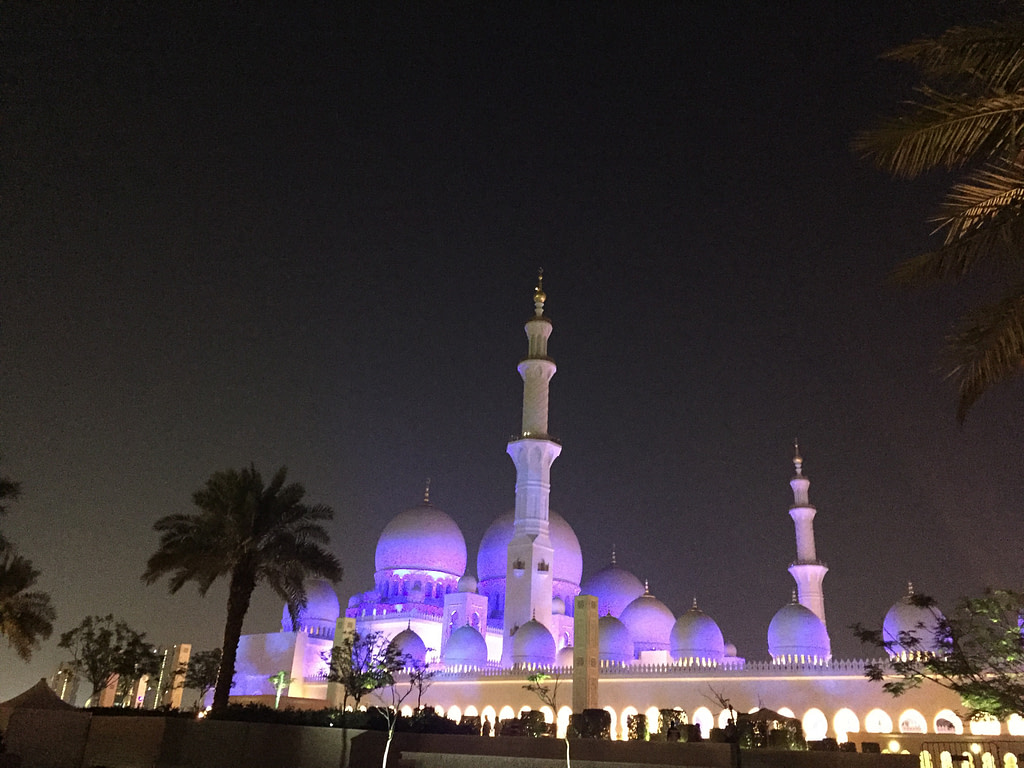 While you're in Abu Dhabi, you should visit the Abu Dhabi Louvre, another beautiful building, which houses some of the most impressive pieces of art.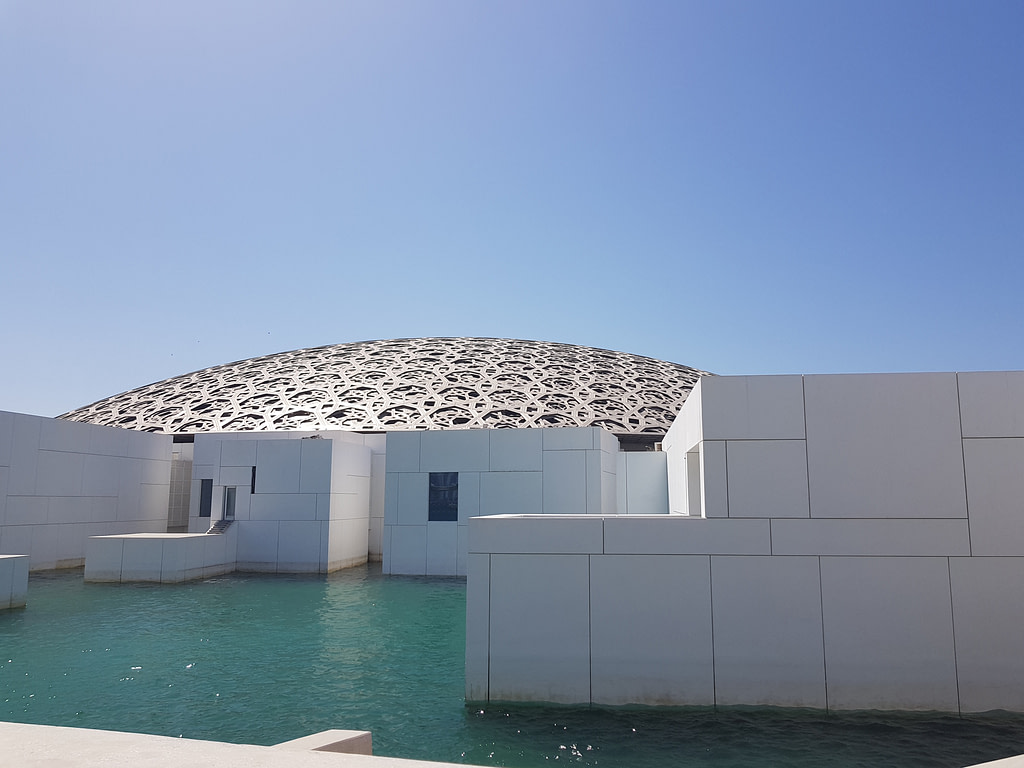 You should go on a premium Abu Dhabi Premium Full-Day Sightseeing Tour.
Stay Updated!
Sign up here to get the latest news, updates and offers delivered to your inbox.
You can also stay updated by following me on Instagram, Facebook, Twitter and Pinterest.