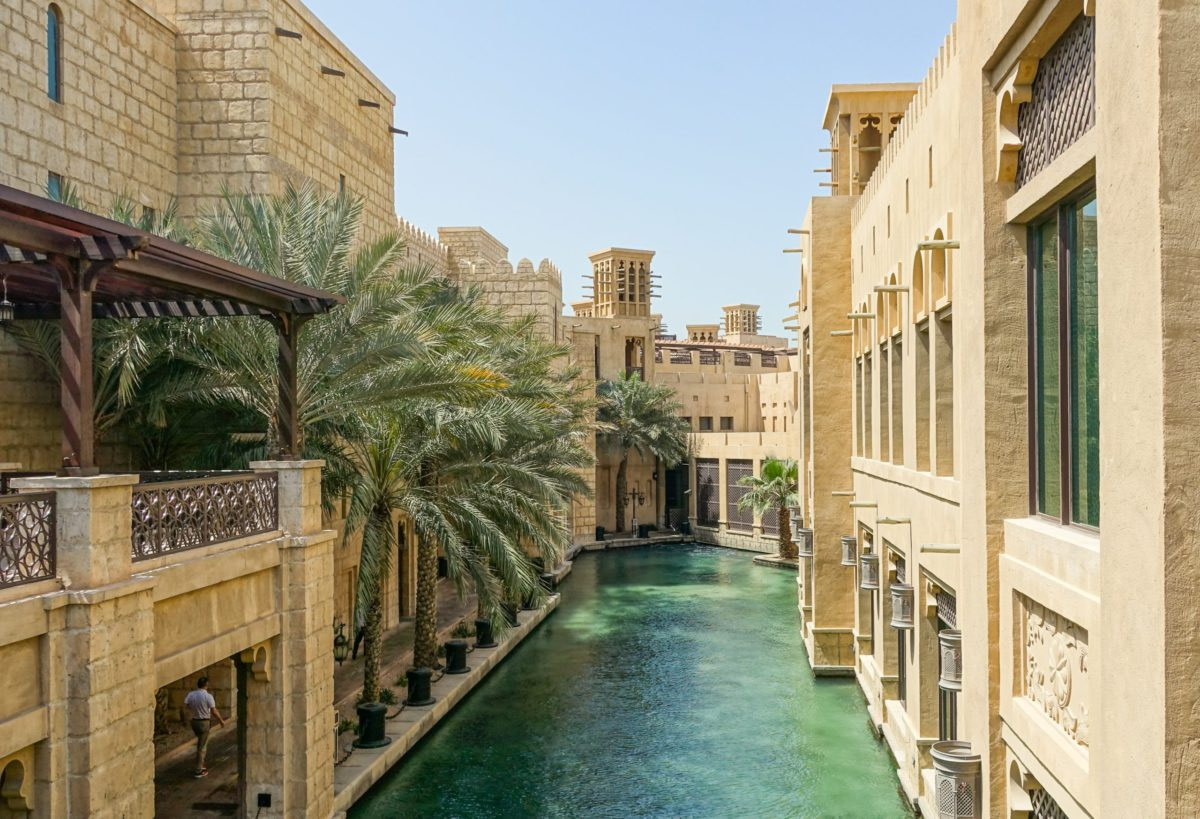 Dubai: The Best Housing Options For Expats
With so many housing options to choose from in Dubai, it can be quite difficult to select the right neighbourhood to live in. Choosing the correct location to live depends on personal circumstance (e.g bachelor, couple, family of 4 etc.). It's recommended to live close to your children's school and/or your office, to minimise the overall commute.
The right neighbourhood to select depends on the:
Type of property required – e.g. apartment or villa
Type of location you preferred – e.g. city-living or suburban life
The overall budget – housing is likely to be your biggest expense and should cost approximately 30% of your salary
Disclosure: If you purchase a product through a link on our site, we may earn a commission. It comes at no extra cost for you but it helps us to create more useful content.
Short Term Accommodation
Ensure you have short term (4-6 weeks) accommodation arranged prior to moving to Dubai. This will give you an opportunity to identify where you want to live. When looking for temporary accommodation in Dubai, I recommend using Hotels.com, Booking.com or Expedia as a starting point, as they have plenty of good offers.
Current Housing Market In Dubai
A decade ago Dubai's property (and rental) prices were sky rocketing but prices have fallen significantly in recent years. This is due to the ever increasing supply of properties and reduced demand (accelerated by Covid-19). In the past, landlords expected the full annual rental amount to be paid up front. However, due to the current market conditions, tenants are able to pay rent over 4 to 6 instalments. You can get a reasonable discount if you still choose to pay in one instalment.
Read this article if you want to understand the overall cost of living in Dubai.
15 Most Popular Locations With Expats For Living
Naturally, every location has its own pros and cons and therefore, making the final decision an onerous one. This guide will cover top 15 neighbourhoods that you could consider for housing in Dubai. I have included an image of a map below to make it easier to identify the location of each neighbourhood within the city.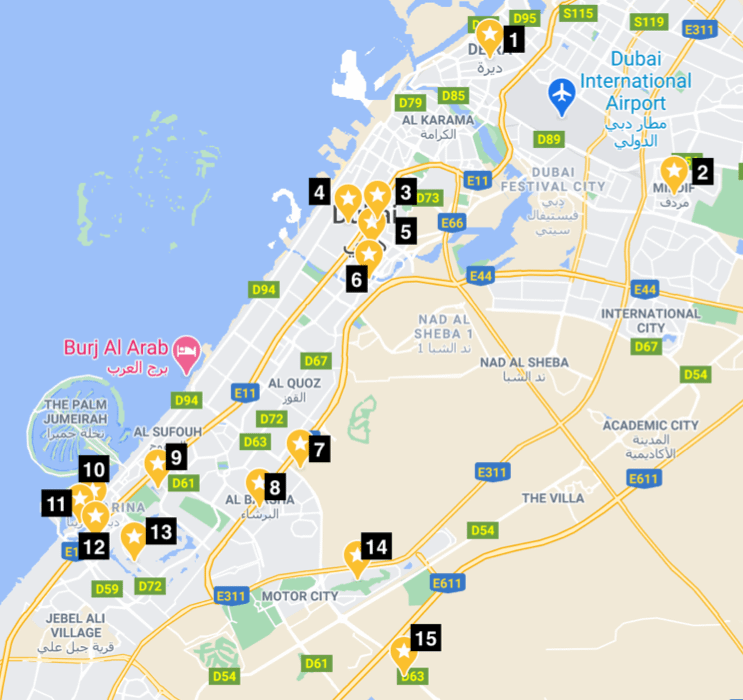 1. Deira
Diera is on the doorstep of Dubai International Airport. The villas are good value for money, although you're unlikely to find many western expats living here. It's perfect for those who spend a significant portion of their job flying out the country for work assignments.
2. Mirdif
Mirdif is one of the more popular areas to live in Dubai. It brings a very authentic Arabian experience and feels a world away from the concrete jungle that is 'new' Dubai. With plenty of amenities (e.g. supermarkets, restaurants, pharmacies etc.) nearby, you will only need to venture into the touristy parts of Dubai for work and/or leisure. The villas are spacious and are good value for money. As with Diera, ensure you're not too close to the flight path.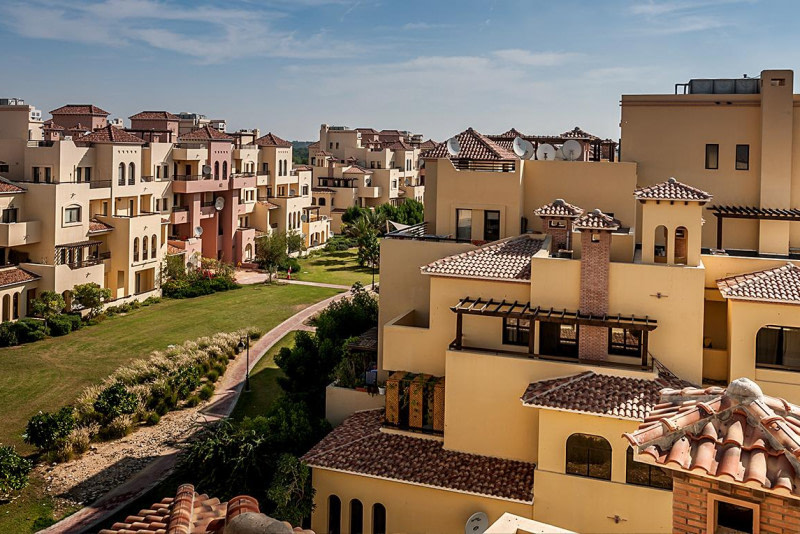 3. DIFC (Dubai International Financial Centre)
The majority of financial institutions in Dubai are based in DIFC. The area is affluent and tailored to those working and living there. There are a number of fine dining restaurants and plenty of nightlife. The apartments are of high standard, and there are plenty of supermarkets and restaurants in the neighbourhood. In addition, Downtown and City Walk are only a 5 to 10 minute drive away.
4. City Walk
City Walk is an outdoor destination that offers up-market restaurants and shops. There are also plenty of stylish apartments, however, they are quite pricey. Expats living here complain about the lack of amenities such as supermarkets or pharmacies in the area, as well as the traffic congestion.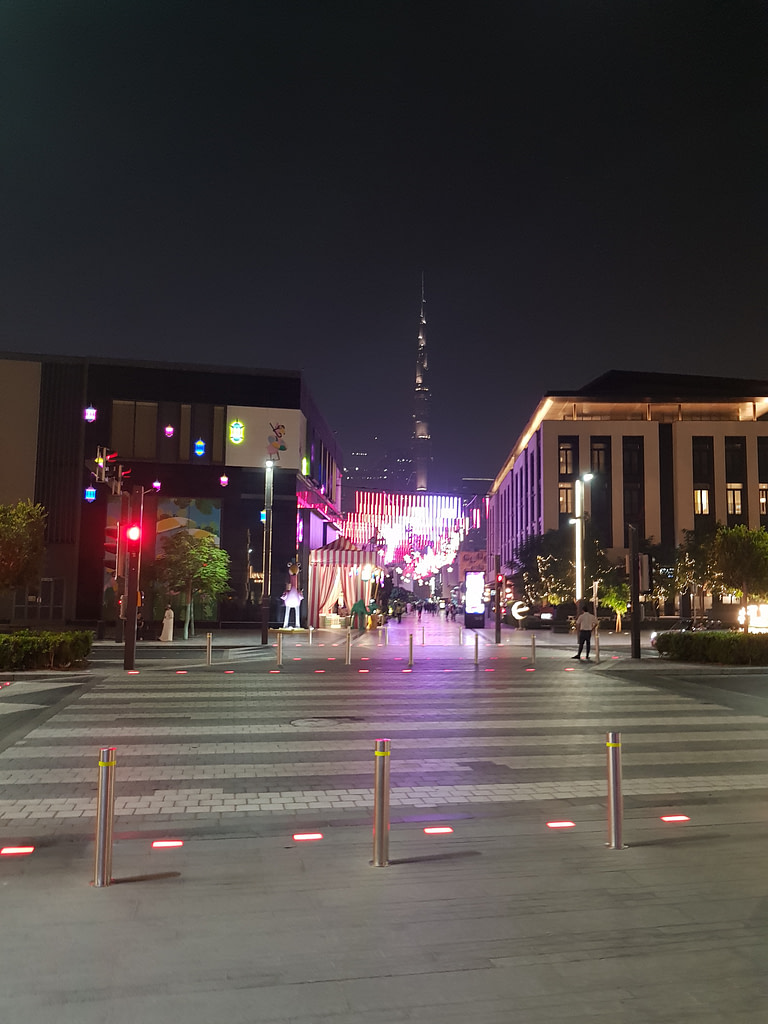 5. Downtown Dubai
The Burj Khalifa is located in Downtown, therefore, it's the most recognisable part of Dubai. There are a range of apartments and villas in this neighbourhood, and also plenty of amenities. The villas are situated in 'Old Town', which is a picturesque area within Downtown. It's a popular location for Western Expats, as well as a significant number of tourists. One thing to note is that in some parts of Downtown have lots of noisy construction.
6. Business Bay
Business Bay is a popular neighbourhood to live in for those who work in either Downtown Dubai (1 stop away) or DIFC (2 stops away). This is because the apartments here are cheaper and only a few Metro stops away from the pricier locations. There are also plenty of amenities nearby, such as supermarkets and restaurants. However, some buildings can be 15 to 20 minute walk away from the Metro, which isn't ideal during the hot summer months. In addition, like in Downtown the construction seems to be never ending in some parts of the bay.
7. Dubai Hills
Dubai Hills is the premium location for expat housing in Dubai. Most residents living here are individuals working as part of the C-suite (e.g. CEO, COO, CIO etc.) at major corporations, or wealthy retired individuals. The rent for the villas here are eye watering high.
8. Al Barsha
Al Barsha is perfectly located for many – as there are a number of business hubs, leisure attractions and shopping malls within its vicinity. It's seems to have the perfect balance between the authentic Arabian and 'new' Dubai experience. The apartments and villas are well priced. Although it's in a quiet location, the swanky parts of Dubai are only a short drive away.
9. The Greens
Greens is a suburban area that is quiet, child/pet friendly, and has good road connections. There are a range of apartment options to choose from, and there are plenty of amenities in the neighbourhood.
10. Dubai Marina
Marina is a very popular area with Western Expats due to the number of fancy apartments with beautiful views. It has good connections with the rest of Dubai as there is a Metro station nearby. No cars are allowed on the Marina, making it perfect for cyclists and joggers (during the Dubai winter). However, driving in and out of Marina at peak times can be a nightmare. Another criticism is that it can get quite noisy depending on which direction your apartment is facing.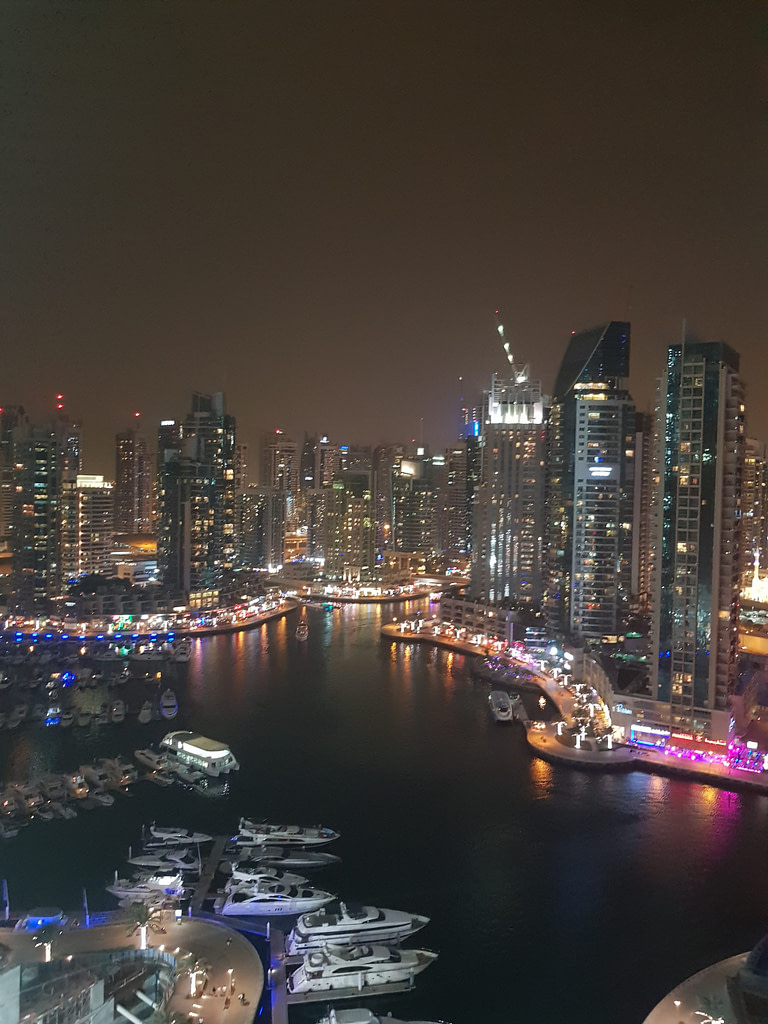 11. Jumeriah Beach Residence (JBR)
JBR is very popular housing area in Dubai with single Western Expats – there's a beach on its doorstep and feels quite 'hip' (cool). However, the weather makes it too hot to use the beach for a significant portion of the year. JBR is not suitable for families as there are not many good schools nearby. The apartments here are quite small compared to Dubai Marina.
12. Jumeriah Lake Towers (JLT)
JLT is a quiet and family friendly location. It's ideal for those without a car as it is served by the Metro. In addition, Marina/JBR are only a short driving distance away . The apartments are lower in price than nearby Marina, however, the properties feel cheaper too.
13. Springs
Springs is a quiet family friendly area, with good road links. Although the distance from Sheikh Zayed Road is dependent on which cluster of Springs you're living in. The villas are getting old so there may be some potential maintenance costs.
14. Arabian Ranches
Arabian Ranches is a firm favourite for UK expats, as it provides good value for money and is also child friendly. It's located slightly out of the way but remains very popular. We note, some of the villas are getting old so prepare for potential maintenance costs.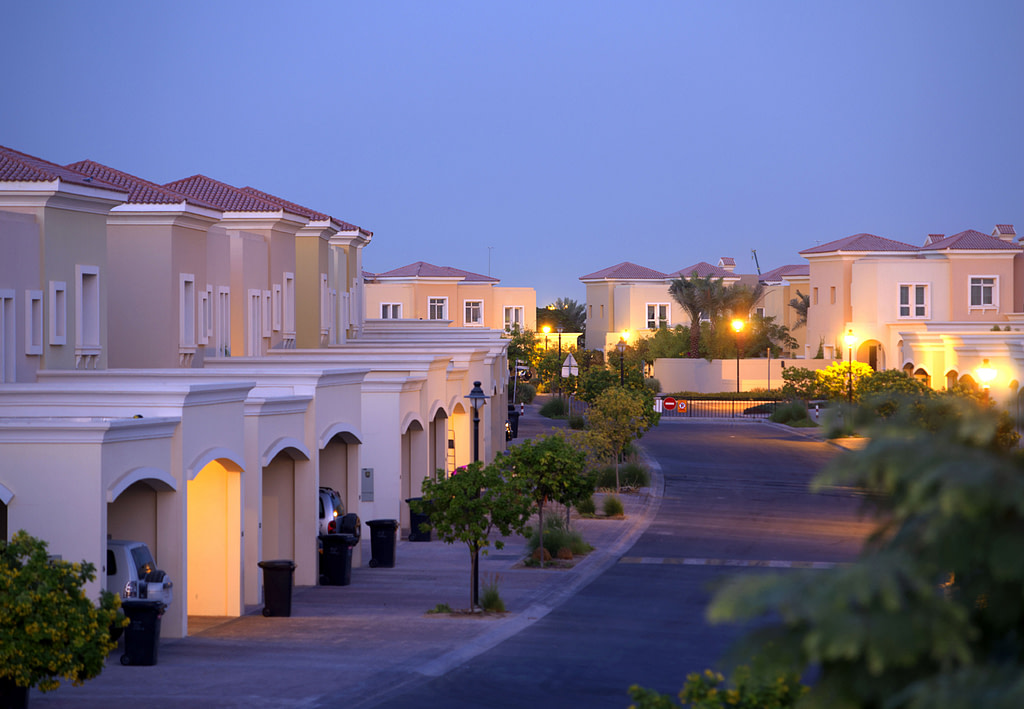 15. Town Square
Although Town Square is a new apartment complex in Dubai. There are already parks for children to play, and plenty of amenities such as supermarkets and restaurants in the area. The biggest drawback is the location, as it's quite far from the rest of Dubai.
What's Next?
Hopefully this detailed guidance has given you a better understanding of the options available for housing in Dubai, and you've been able to narrow down your search to a few neighbourhoods. The next step is to use websites such as PropertyFinder, Bayut and Dubizzle to identify property and rental prices in the areas you prefer, and start booking appointments with estate agents.
Stay Updated!
Sign up here to get the latest news, updates and offers delivered to your inbox.
You can also stay updated by following me on Instagram, Facebook, Twitter and Pinterest.